If you are a fan of tourism and travel, tourism in Lebanon will be your favorite trip, as Lebanon is one of the most beautiful countries in the world worth a visit. Between the mountainous areas, the plains and green meadows, the wonderful coasts and beaches, in addition to the treasures of ancient monuments between Greek, Roman, and Islamic, as well as to its wonderful weather throughout the year, when you travel to Lebanon in winter, you will enjoy snowboarding and climbing to the mountain By cable car. In the summer you will enjoy its wonderful beaches and picturesque nature.
And now, together, we will take a quick tour of tourism in Lebanon and learn about the most important tourist areas that you will enjoy visiting.
Tourism in Beirut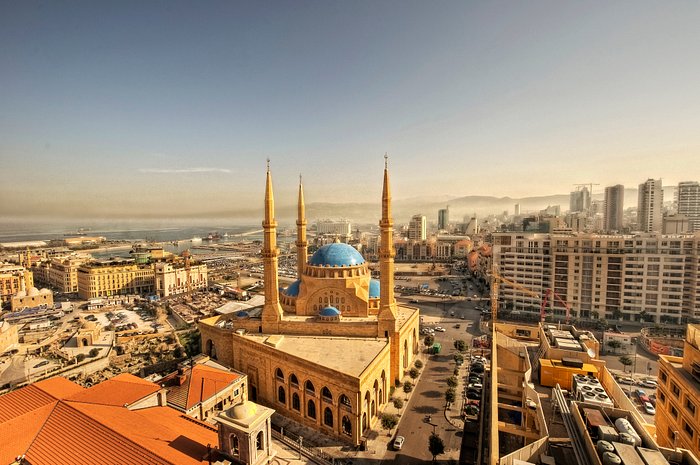 Beirut, the capital, is considered one of the most important tourist areas in Lebanon. It is called the Paris of the East because of its tourist and entertainment areas, as well as international cultural and commercial centers, in addition to shopping centers for the most famous international brands and luxury restaurants that offer all different foods, whether Asian or European, or cuisine The Lebanese delicacy, and meets the needs of the tourist in the various fields of tourism, whether cultural, historical, medical or recreational tourism.
The most important three landmarks in Beirut
1- Beirut Central District
Beirut Central District is a center for many tourist attractions that tourists are keen to visit, such as Martyrs Square, Governmental Serail, and Muhammad Al-Amin Mosque. In addition, Beirut Central District includes a group of hotels of different styles, whether European, Greek, Islamic, or modern, and is characterized by various levels to be suitable For all budgets without burdening anyone.
And suppose you are a fan of popular areas. In that case, we advise you to visit " Najma Square," and you will find it full of various types of shops and shops selling gifts and souvenirs, as well as popular cafes of a local character, which tourists, especially European tourists, love.
2- Raouche area
​Raouche is considered one of the most popular areas of Beirut by tourists, located in the western part of Beirut Beach. The most important characteristic of it is the famous Raouche Rock, a group of rocks that form magnificent formations among themselves.
Raouche is a meeting place for nature lovers, walking, and cycling, and it is one of the most famous international tourist attractions. In addition, it has often been a favorite place for filming many films.
3- Beirut National Museum
The National Museum is considered one of the most important historical treasures that the Lebanese people cherish. This is because they did a lot to preserve it from the destruction and robbery of its possessions during the civil war. Five thousand years.