1- Dubai Miracle Garden
One of the beautiful tourist places in Dubai and the most miraculous and comfortable for the eyes, the ideal park for family picnics consists of vast areas of greenery and flowers whose survival in the midst of Dubai's deserts is in itself a miracle that put it on the Guinness list of records.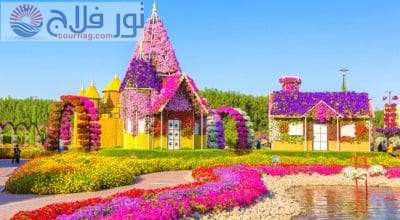 You can bring your family and children to enjoy the beautifully arranged figures of colorful, graded plants and flowers, including the Airbus A308 plane. Or just relaxing in the calm and contemplation of this beauty, or even wandering alone among the greenery.
2- Dubai Aquarium & Underwater Zoo
One of the hottest and exciting places in Dubai for young children, where they can see about 140 colorful fish and coral reefs, different marine creatures, which are raised in huge suspended basins that resemble their natural environment, by wandering in their tunnels and corridors or by diving in glass boats.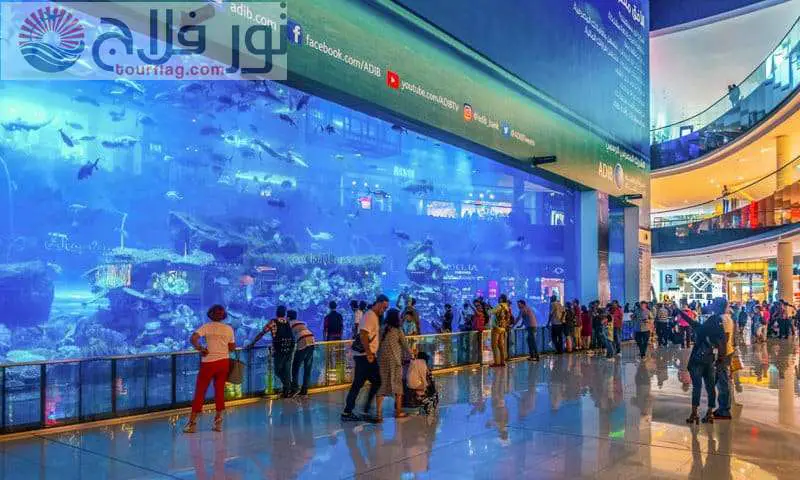 The Dubai Aquarium or Dubai Water Park is located on the ground floor of the Dubai Mall, where you can enjoy shopping while visiting one of Dubai's most beautiful entertainment venues and the most ideal for families at the same time.
3- Aquaventure Waterpark
The best, most popular, exciting, and attractive Dubai water park for families and children during tourism trips in Dubai after long, enjoyable, and at the same time exhausting rides of shopping and visiting the never-ending skyscrapers of the city.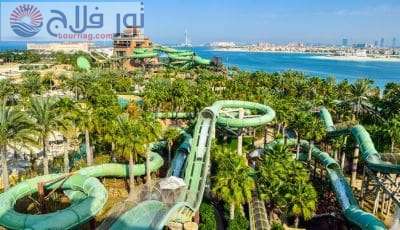 The water park, which provides an atmosphere of relaxation that is not without fun and excitement, includes a large number of slides and the most extended water games of its kind in the world, such as the Stand of Faith with nine floors, the water ship, and diving with underwater helmets "Safari depths," in addition to swimming pools and games suitable for younger children.
Aquaventure Park, Atlantis Hotel, is located inside Palm Jumeirah, with a beach that stretches for 700 meters.
4- Wild Wadi Water Park

One of the beautiful amusement parks in Dubai, the most exciting and fun, to suit everyone, children and adults as well, as the park located in the Jumeirah area offers about 30 games and perhaps more varying in strength and adventure spirit that it infuses in the hearts of its visitors, it is a beautiful place that is not recommended to leave when planning For a tourism trip in Dubai.
5- Al Mamzar Beach Park
One of the best tourist spots in Dubai for family picnics is a beach park that extends over ​​106 hectares on the borders between Dubai and Sharjah.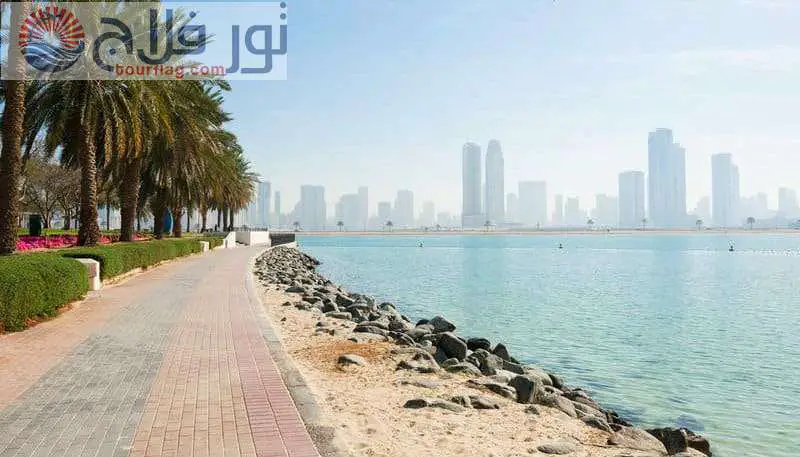 Its views of clear seawater characterize the park. The pure sand spread along with the giant palm trees, a corner for children's games, a space for a family barbecue. The possibility of practicing many water sports such as swimming, diving, diving, and windsurfing can also rent a one-day chalet if you want to add more comfort and luxury To your day.