Spending the annual vacation in the lap of nature is wonderful, especially if this holiday is in the lap of Asian nature, and perhaps the islands of Thailand are among the most beautiful islands in the world, which has a charming nature, the most important of which is tourism on the island of Kosamui.
That nature is manifested in the stunning turquoise beaches, national parks with vast green spaces, in addition to dazzling waterfalls, mountains, plateaus, and ancient caves. In short, you will find everything you dream of when traveling in Thailand and on the land of its picturesque islands.
The island of Kosamui is one of those prominent destinations that we are talking about. Tourism in Kosamui will take you to a world of imagination, as it completely isolates you from the world, and keeps you relaxed in the middle of charming nature, so we will now learn about the most important tourist places in Kosamui.
The most important beaches of Kosamui
1- Chaweng Beach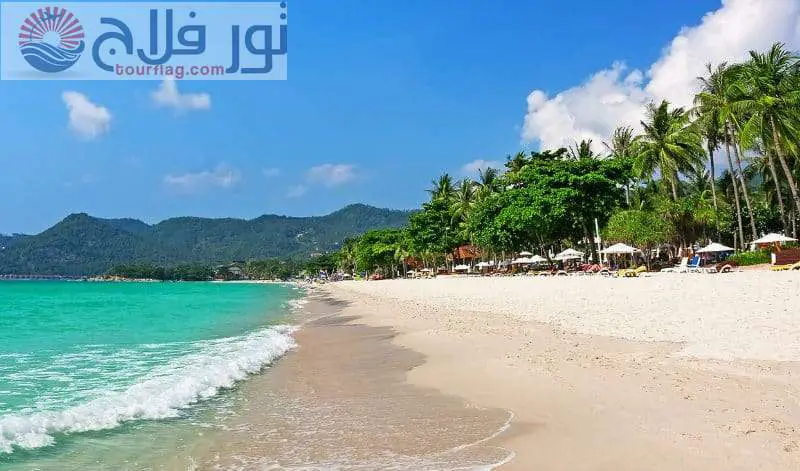 Chaweng Beach is one of the important points of Kosamui trips, so it attracts millions every year. When you go to Chaweng Beach, do not expect to be calm, the beach is often crowded with visitors due to its many advantages.
The most important advantage of this beach is its beautiful nature, with attractive emerald-colored waters and soft sand suitable for lovers of relaxation in the sun. In addition, Chaweng Beach has a variety of international restaurants and a group of high-end bars that attract lovers of nightlife.
You will also be able to take a unique set of pictures on the beach, surrounded by giant palm trees and the dense forests found around the island.
2- Lamai Beach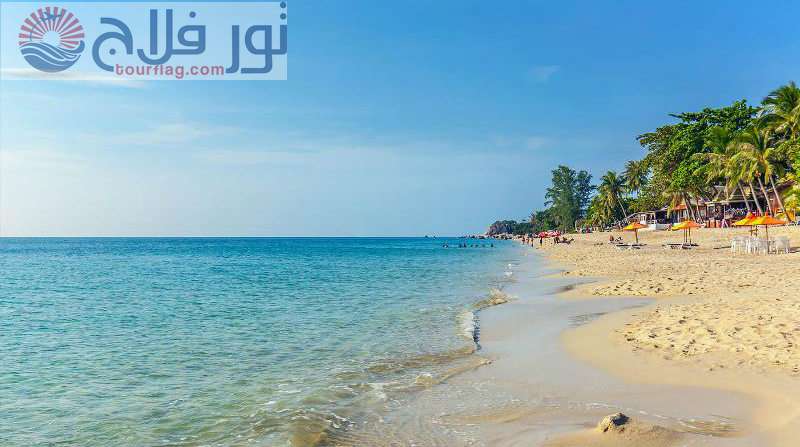 This quiet beach is "Lamai Beach," which tourists consider one of the best beaches of Kosamui. Lamai Beach has a charm that differs from the charm of Chaweng Beach. The charm of Lamai is its tranquility and the beauty of its nature. It is suitable for privacy lovers, unlike Chaweng Beach.
The waves of Lamai Beach are calm, so it is the perfect beach for families because children will swim here safely. The calm nature of the beach is also suitable for lovers of relaxation, as this category considers Lamai Beach the most important tourist destination in Kosamui.
3- Chaweng Noi Beach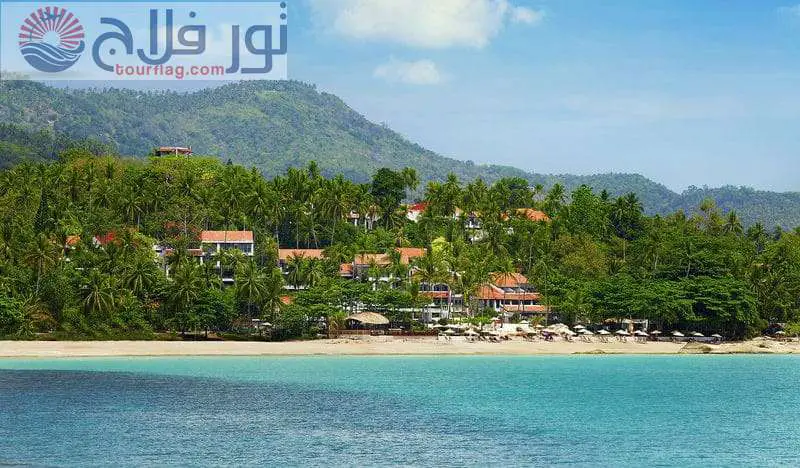 We are now talking about the best beach in Kosamui, Chaweng Noi Beach, this nice beach that has been admired by everyone who visited it, because of its calm and serenity, in addition to its clean water suitable for swimming, and smooth sand suitable for relaxation.
Visitors may be confused between visiting Chaweng Noi Beach and Chaweng Beach, but the choice is very easy. For those who are suited to the noise and bustling nightlife, we recommend heading immediately to Chaweng Beach. As for those who prefer recreation and away from the hustle and bustle of the world; You won't find a better beach than Chaweng Noi.
4- Maenam Beach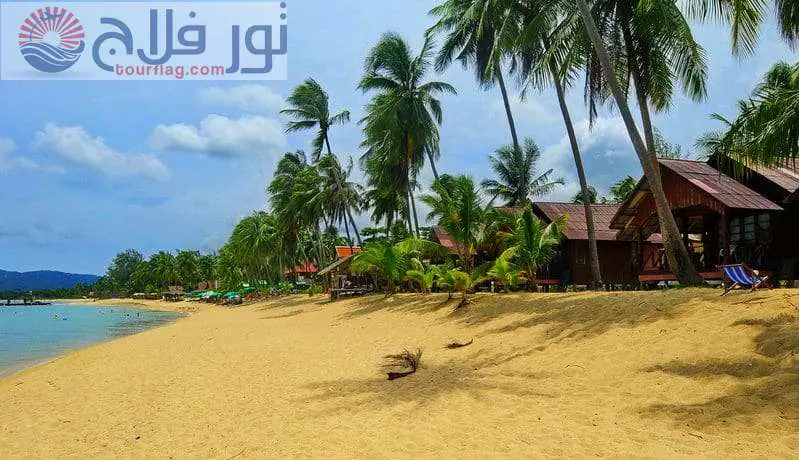 Maenam Beach is one of the most important tourist places in Kosamui because of its charming landscapes. This turquoise beach with golden sand; is a permanent haven for nature lovers.
On Maenam Beach, you can take various pictures, with the tilting palm trees and the rocky hills that appear on the other side of the beach. It is the perfect destination to take the most beautiful pictures on the island.
If you want to stay on the island of Kosamui at a low cost, you will not find better guest houses located along the beach. They provide you with a full board at an affordable price.
But if you are a fan of luxury, we advise you to book one of the high-end hotels, which are also located on the beach but have more privacy.
5- Thong Takhian Beach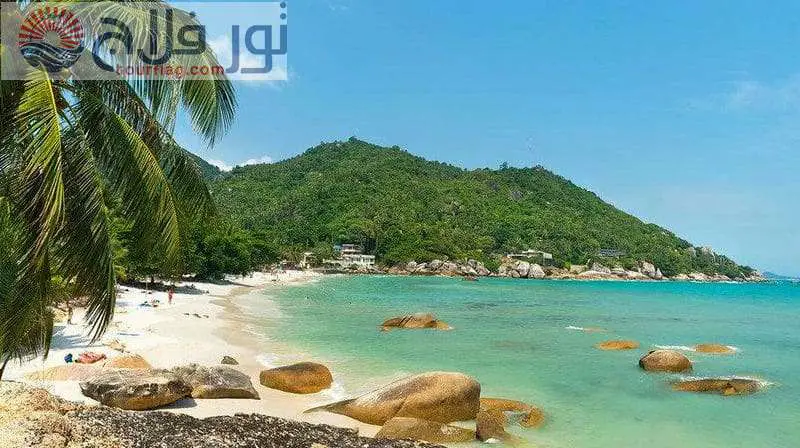 Although Thong Takian Beach is not as famous as other local beaches on the island of Kosamui, it has a calm nature, attracting recreation lovers. This nature makes it one of the most famous tourist points in Kosamui.
Beach visitors have confirmed that it is not recommended to swim, and this is because it is one of the rocky beaches. Still, the tourist can go to one of the resorts located there, rest and have fun, eat some ice cream, and then complete his time relaxing in the middle of the amazing nature, encouraging him to Take unique selfies.