1- Giftun Island (Al Nawras Island)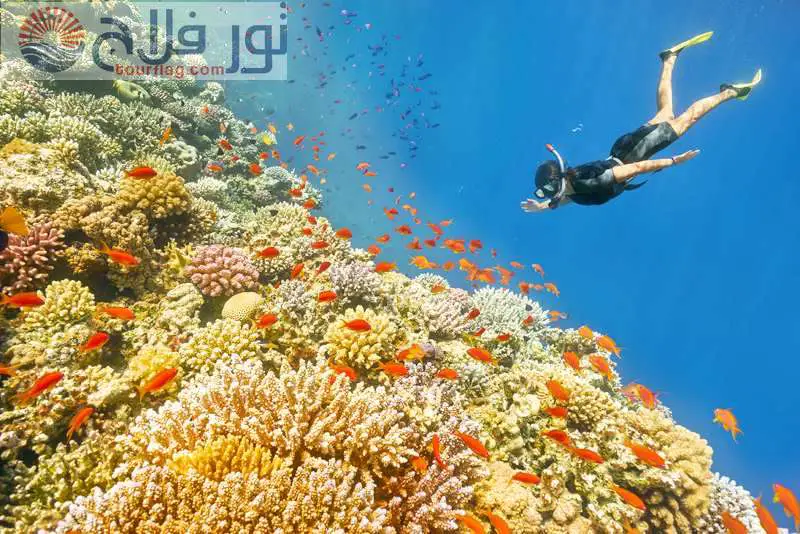 Giftun Island is one of the most amazing tourism islands in Hurghada and one of the most important natural habitats for seagulls; Where there are more than half of the species of seagulls in the world contains many types of wonderful birds and reptiles. Many diving spots are allowed to go down, and it is characterized by the wonderful coral reefs that do not need to dive to see them; Because of the clarity of the water, you can see it while sitting on the boat and it is characterized by its soft sand, which many tourists adore. Hence, it is one of the most famous Hurghada tourist trips that the masses flock to.
2- Magawish Island
Magawish Island is one of the largest tourist islands located in Hurghada, and it was called the Paradise of the Red Sea; Because its waters contain colorful and attractive fish of all sizes and shapes and its calm and simple waves, it also has some wonderful activities such as surfing and others.
3- Abu Minqar Island
This name is called Abu Minqar Island because of its eastern end in the form of a tongue of land in a zigzag shape that resembles a bird's beak to a large extent. This island is characterized by the fact that it includes large numbers of mangroves scattered on its sandy beaches and large numbers of dolphins and includes many types of migratory birds such as osprey and heron.