One of the embarrassing situations for any traveler before his trip is how to get the best travel advice and know the most important travel needs before and during his travels.
Because every field has a specialization, no one can offer travel advice and inform travelers of the most important travel needs than the backpackers and travelers who travel the world all the time.
Here are the most important travel tips mentioned by the most famous travelers and travelers in the Arab world:
1- Ibrahim Al-Mutairi
Ibrahim Al-Mutairi is an adventurer and traveler from Saudi Arabia who has traveled to more than 128 countries alone with his backpack.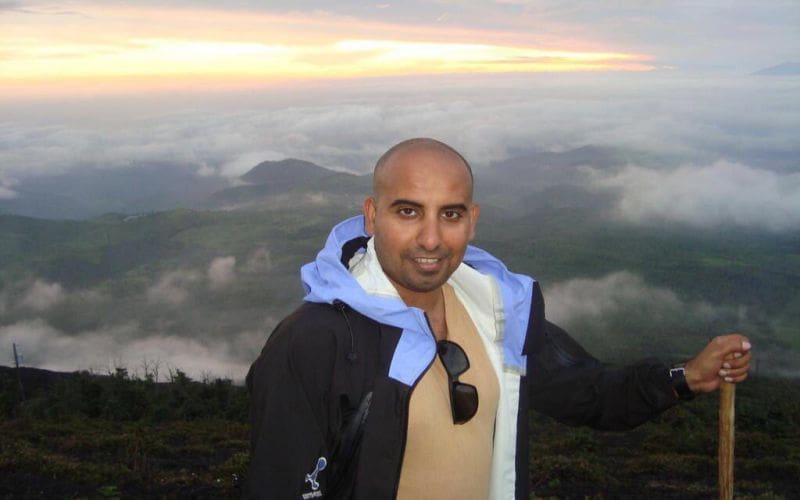 Traveler Ibrahim Al-Mutairi always advises his followers about tourism tips and travel-related advice in general in his tweets on Twitter, and one of the most important travel tips he gave within a group of advice called the Seven Commandments, is that it is necessary to determine what the traveler wants from his trip, whether it is the sea, relaxation, and relaxation, views Normal, bustling life and shopping. Al-Mutairi said that this is what contributes to determining the options accurately during the research process.
2- Ibrahim Sarhan
Ibrahim Sarhan is a Saudi traveler and adventurer interested in travel and highly appreciates the impact travel has on people and the self. Sarhan shares his followers by showcasing his trips and personal travel experiences on YouTube and social media sites.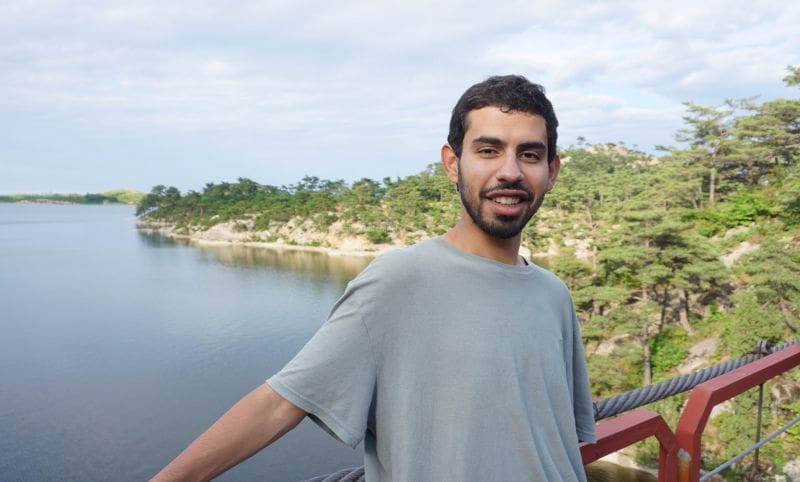 In a short speech delivered by the traveler Ibrahim Sarhan on the effectiveness of the Haki platform, known as the platform of inspiration and experiences, Ibrahim talked about the side effects of travel. He talked about the importance and benefits of individual travel and its freedom from external pressures. Ibrahim explained that the individual's life is always surrounded and affected by the surrounding environment from the parents, neighbors, society, and prevailing culture. He said that this created the impossibility of getting to know the opinions of oneself and the surrounding world. In the context of what was previously mentioned, Sarhan said that for this reason, it is always said that travel takes your time, money, and comfort and then gives you.
3- Ahmed Hosny
Ahmed Hosny is an Egyptian traveler and writer known for his narration of history in smooth and interesting ways. He writes in several fields, the most famous of which is travel and travel literature. Ahmed's passion for history was linked to his desire to satisfy and closely experience that through traveling worldwide.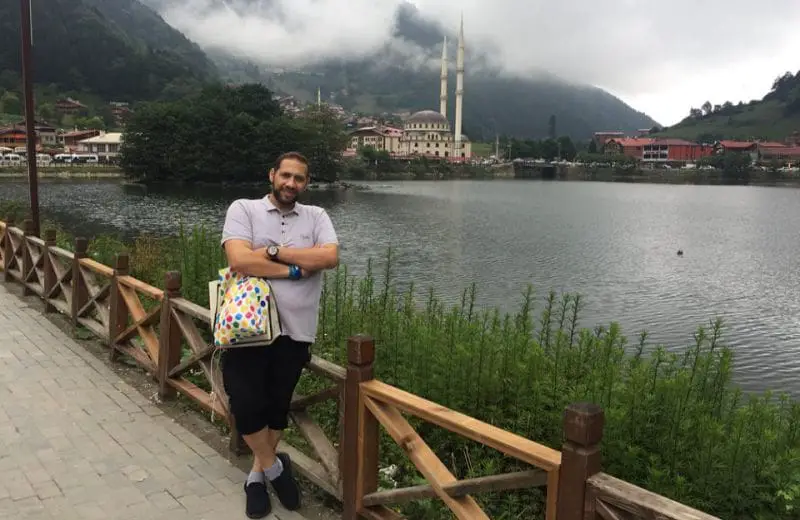 One of the most important travel tips given by the traveler and travel writer Ahmed Hosni is to invite him to visit the natural and desert places. He said that these places offer more exploratory and adventurous proportions than in the cities.
Ahmed also advised visiting historic places that tell many interesting stories, especially for those who love reading.
Regarding the most suitable places to travel, Ahmed said that the matter varies from person to person. Still, it is always recommended to visit countries and places containing elements, conditions, and nature different from those in the traveler's country of origin to achieve the principle of a new and different experience in every sense of the word.
4- Ahmed Juma Al Falasi
Ahmed Jumaa Al Falasi is a traveler from the United Arab Emirates. He has his YouTube channel in which he shares all the places, cities, and countries he visited in an interesting and simplified way.
The advice of traveler Ahmed Jumaa Al Falasi when he was asked about travel tips, especially the cost of travel, was somewhat different, as he responded to his followers on his YouTube channel that this question was wrong from the beginning and explained that the flaw in the question lies in the fact that the cost of travel is not fixed at all. Instead, it varies from person to person, depending on the prices of airline tickets, the cost of accommodation, and transportation prices.
5- Ahmed Mohsen
Ahmed Mohsen is a Vlogger Egyptian asunder c of the Faculty of Engineering, the University of America in Cairo, and his channel on YouTube poses numerous and varied topics. One of those topics that Ahmed raises in his channel concerns his own experiences and experiences during his travels worldwide.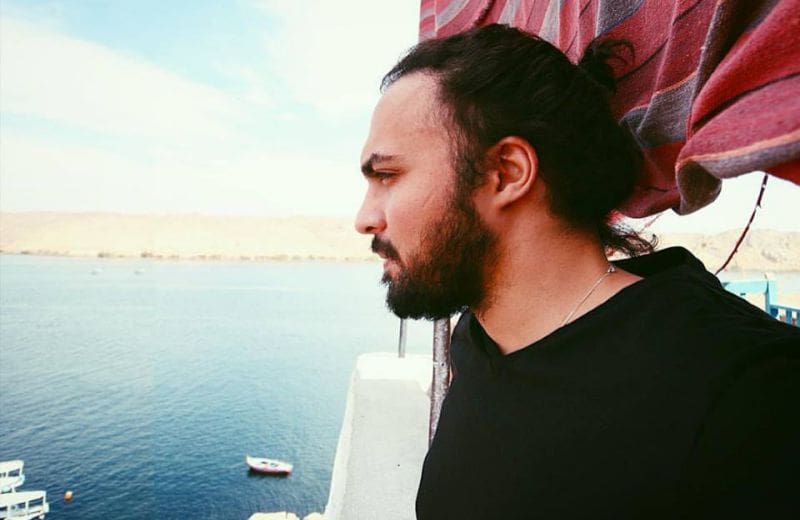 In one of his YouTube recordings, Ahmed Mohsen said that individual travel is better than group travel in his view and that he realized this after he offered his friends to travel with him. Still, they could not because of their lack of time, which forced him to travel alone. He explained that this individual travel trip helped him get to know many people, and he imagines that his chance of meeting new people during a group trip would have been less if he had accompanied his friends.
6- Adham Hamshary
Adham Hamshary is an Egyptian engineer with a BA in Petroleum Engineering from the British University. He has traveled to many countries and is highly inclined to Asian countries. Adham documents his travels and offers many travel tips through his YouTube channel.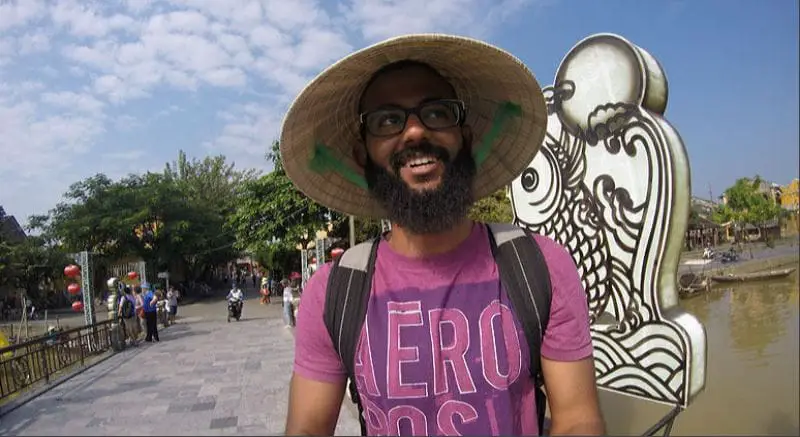 One of the most important travel tips given by the Egyptian traveler, Adham Al-Hamshari, in one of his YouTube recordings, related to how to get rid of the language problems that some people face during their travels.
The most prominent set of advice that Al-Hamshari gave to travelers to countries that do not speak English as a primary language was to speak slowly with a choice of clear words. He also advised the traveler to ask young people instead of the elderly when inquiring about anything. He explained that the likelihood of these young people speaking English is greater. Then in adults.
He also advised Al-Hamshari to learn some basic words about the country you intend to travel to and said that this would make the transactions a little easier for the traveler. Next, Al-Hamshari presented some programs that contribute to the traveler's learning of the language, such as Duolingo and Fodor's. He also advised using Google Translate and its voice recognition feature to communicate with foreigners smoothly.