It is one of Spain's coastal cities that attracts millions of tourists, especially from England and Germany, which over time has turned it into a high-end tourist resort.
The city enjoys its picturesque beaches and recreational water activities, where yachting and fishing, along with modern car racing tracks, along with the heritage buildings of the old city and the fortress of Marbella, which dates back to the era of Islamic Andalusia, which is the only surviving monument in the city near which is the ancient Marbella Church.
The three most important landmarks in Marbella
1- The old city of Marbella
Old Marbella is one of the most ancient tourist areas in Spain, with its distinctive engineering and construction design dating back to the Renaissance.
After taking a tour with your camera between the streets and alleys of old Marbella, you can have a meal, a popular drink, and an entertaining session with the original inhabitants of the city park, which smells of orange fruits; Where restaurants and cafes take their seats and tables for their local or foreign customers, it is a good opportunity to exchange conversations with the people of the country and gain tourist information about Spain that you may not know alone.
2- Puerto Banus Marina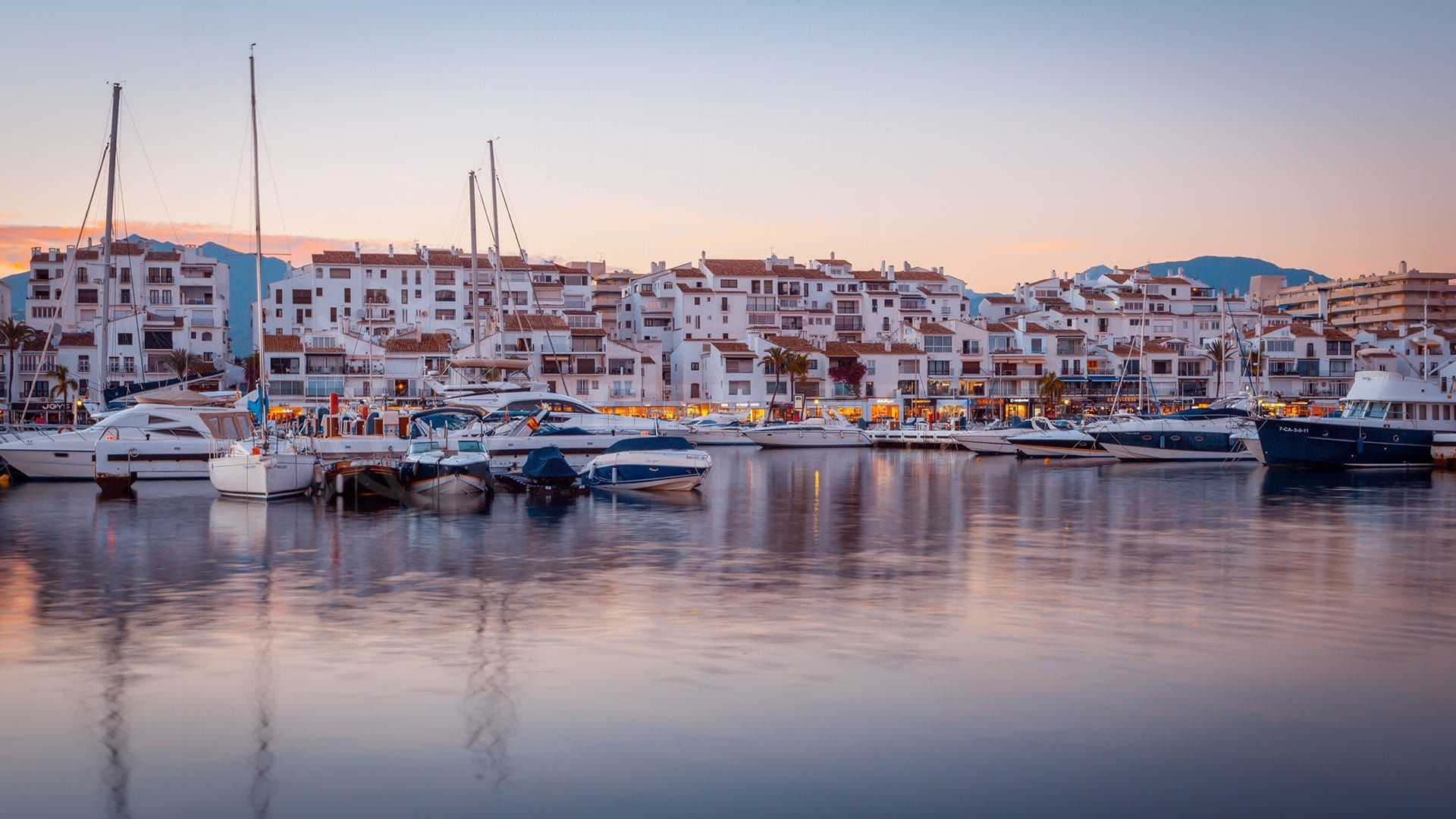 One of the most beautiful places in Spain that you can visit if you are a fan of adventures; Where car racing and yacht driving, but if your nature is much calmer about doing such things, you can enjoy seeing and taking the most wonderful pictures with the "Statue of Salvador Dali" that exceeds the size of three and a half tons and decorates the port square, or shopping through the shops spread around it everywhere, or Even sitting in peace and relaxation on the seashore and contemplating the picturesque clear waters. The famous port is located near the east of the old city.
3- Plaza de los Naranjos
One of the destinations that appeal to every hobbyist is to mingle with the indigenous people and learn about their cultures and customs. The place serves as a park or public square in the old city. The neighborhood's luxurious cafes and restaurants line their seats and tables in a traditional style under the shade of the old orange trees. The people of the old neighborhood and its foreign tourists gather For general conversation while eating their favorite food or drink.
Of course, your visit to the square, which you will pass through during your visit to the old town, will not be without you passing through two of the most important landmarks of the old times, which date back to the 16th and 17th centuries: the town hall built in the ancient Spanish style and the ancient Ermita de Santiago Church.