1- Chiang Mai Night Bazaar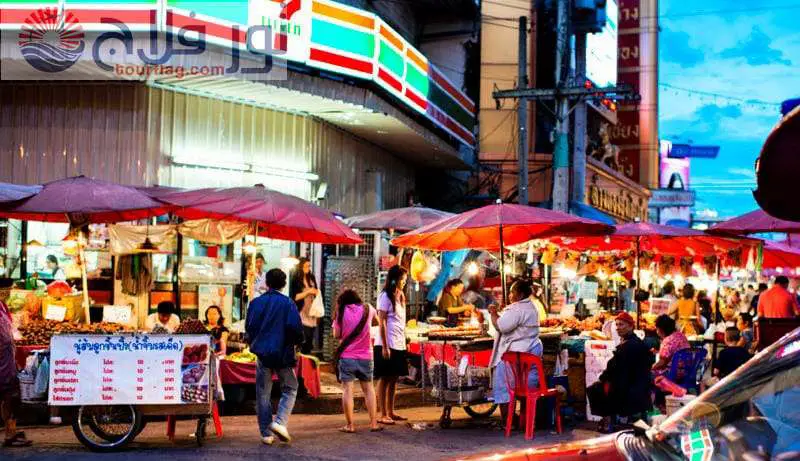 Walking around the city of Chiangmai will lead you to the night bazaar of the city. This bazaar is considered one of the most famous markets in Chiangmai. It is a meeting center for tourists who want to buy souvenirs. The bazaar offers multiple options for tourists, all of which have amazing folklore, from traditional clothes, handicrafts, and folk ornaments, In addition to the small figures of cheerful colors.
Visitors to this bazaar confirmed that it is one of the best tourist places in Chiang Mai, as it has many local restaurants and international restaurants. Here you will find Arab, Indian, Pakistani, and other restaurants, which satisfy all tastes, so this market is distinguished. It is one of the most important tourism centers in Chiang Mai.
2- Warorot Market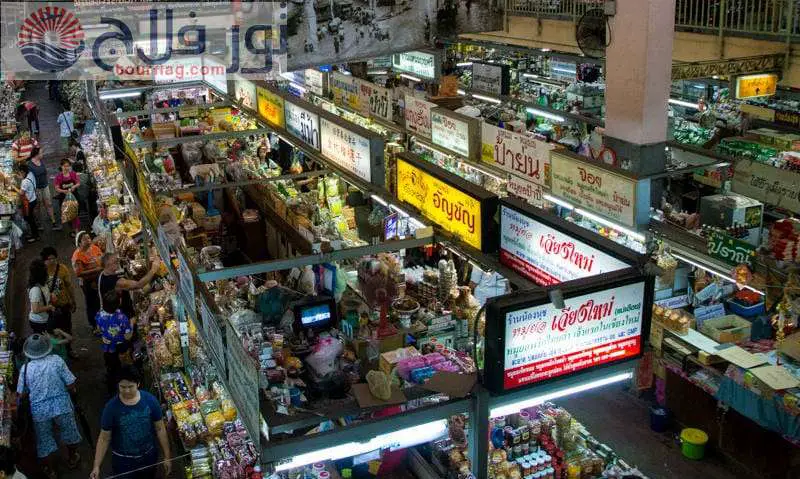 Shopping in Chiangmai will also take you to the city's largest market, Warorot Market, or as it is called Kad Luang. This market is the main commercial center in the city. It is the first haven for locals who flock to buy a variety of foods. Here hundreds of goods are available, including Fresh foods, snacks, and various local produce.
Warorot Market consists of three floors, of course, not all floors offer the same goods, while there are various shops selling clothes, jewelry, and other products that the visitor needs on his tour, so if you are a shopaholic; Warorot Market will be for you one of the best tourist places in Chiang Mai.
3- Ploen Ruedee Night Market


Perhaps the Ploen Ruedi night market is one of the most famous tourist points in Chiangmai, as it is one of the favorite places for tourists, as it has various means of entertainment.
The night market in Bloen Ruedi has a wide range of restaurants, which offer different types of food, including local food for the cities of Thailand, including international food, as there are a group of famous international restaurants, the most important of which are Burger Box and Le Gusto, in addition to a group of bars that Various drinks are offered to visitors.
The night market in Chiang Mai offers a range of small shops that offer souvenirs at discount prices, so it is a fun and ideal destination for tourism in Chiang Mai.