The most informative museums of Pattaya
1- ART IN PARADISE. Pattaya Gallery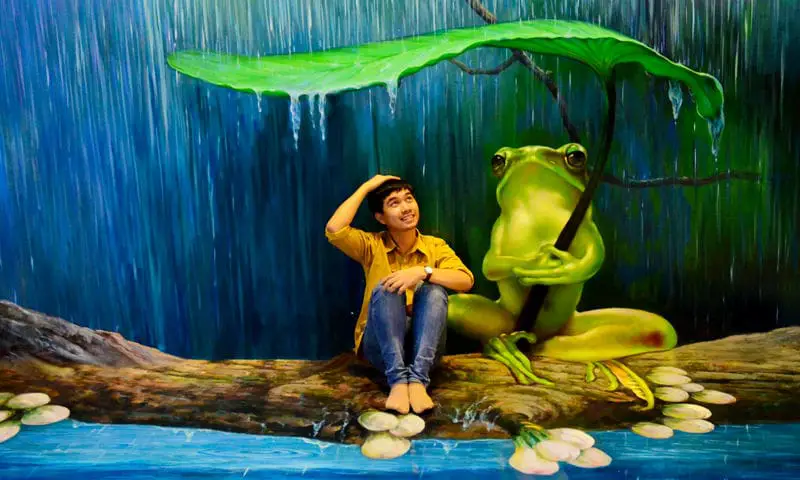 Searching for the most important tourist places in Pattaya will lead you to know the Art Paradise exhibition. This art exhibition may change your traditional art gallery concept because it is not an exhibition that specializes in displaying paintings with a traditional facade. At the same time, it relies on a set of typical optical tricks and tricks, which will make you feel present. The real inside the painting.
You will also take a group of distinctive pictures that will impress your followers on social networking sites. The placement of the paintings themselves makes the picture look completely real. For example, if you take a picture with the parrots painting, the viewers will think that parrots accompanied you in the garden because of the severity. The realism of the painting is an ideal destination for lovers of photography.
2- Teddy Bear Museum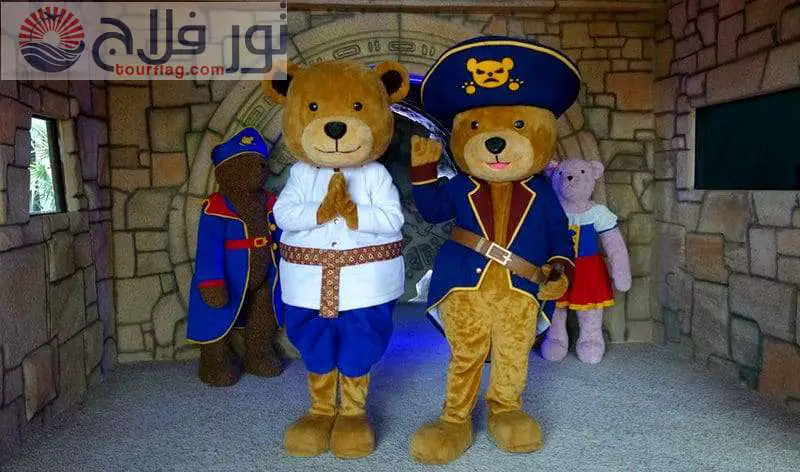 Tourism in Pattaya perfectly suits the interests of children. In this small city, children will enjoy their time perfectly, especially if they go to the Teddy Bear Museum, this wonderful museum, which contains huge models of bears, so your children will find their fun in this exciting museum.
You can take memorable pictures with these models, and you can also get souvenirs from the outlets near the museum. In addition, you can have lunch in one of the restaurants in the museum square. Finally, do not miss the opportunity to go to the Teddy Bear Museum to add fun. On your trip to Pattaya.
3-Ripley's World Pattaya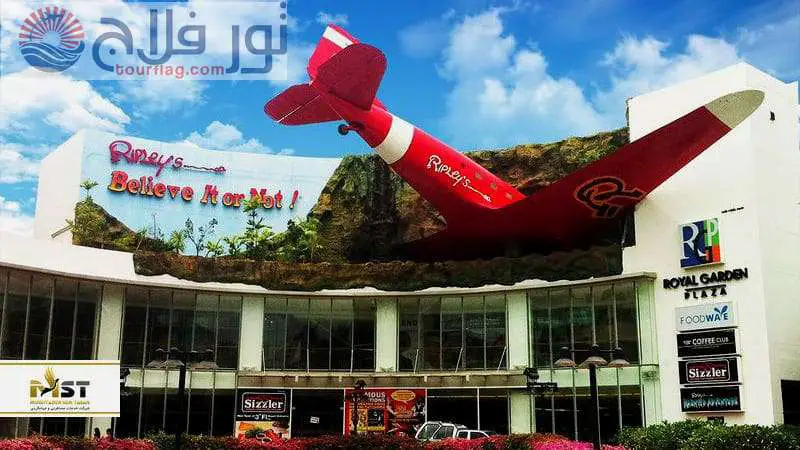 Ripley's World Pattaya is considered one of the most famous tourist places in Thailand. However, its fame is not limited to tourism in Pattaya only, and this is because it is not an ordinary museum, here you will see everything that is unusual, you will learn about unfamiliar things, so if you are tired of traditional places, We advise you to head immediately to Ripley's World in Pattaya.
You will find a wax museum in this strange world, an endless labyrinth, a horror house, and even a D4 animated theater. There you will see a mask made of human skin, and you will be fascinated by the primitive torture machines, as you will be surprised when you see a man with four eyes, it is an exciting and terrifying tourist destination, so this museum is one of the most interesting tourist places in Pattaya.
4-Frost Magical Ice of Siam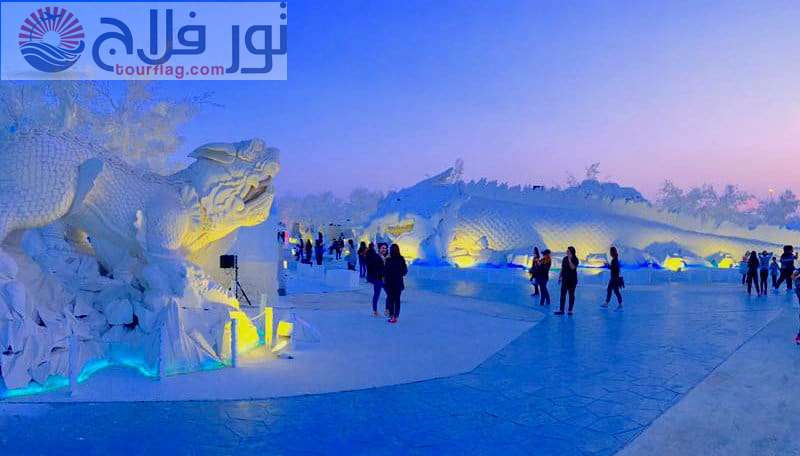 Heading to Frost Magical Ice Siam can be an essential stop on your trip to Pattaya. It is the ideal destination for snowboarding lovers because this place is like a small snowy city. So you can wander among the huge snow figures and snowboard with friends.
We advise you to book the Frost Magical Ice Siam online before going to it, as visitors have confirmed that the cost will be lower, and if you want to save more, make sure to bring your heavy gloves, because you will need to rent gloves and a pair of ski boots before entering, and do not forget to bring a selfie stick to take The most beautiful snowboard pictures.
The most important markets and malls of Pattaya
1- Pattaya Floating Market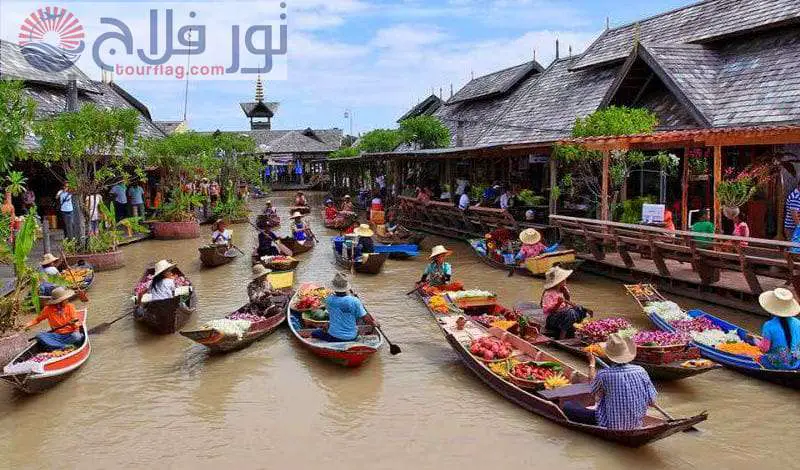 This market is considered one of the most famous Pattaya markets because it is not just a center for buying and selling. It is an integrated trip for all family members. Grilled alligator for the first time, so don't miss out if you're a fan of exotic foods.
The Pattaya Floating Market also provides the opportunity to ride small boats, wander between the huts, and watch the various shows, which fascinate children, so this market is one of the most prominent and fun shopping centers in Pattaya.
2- Central Festival Pattaya Beach Mall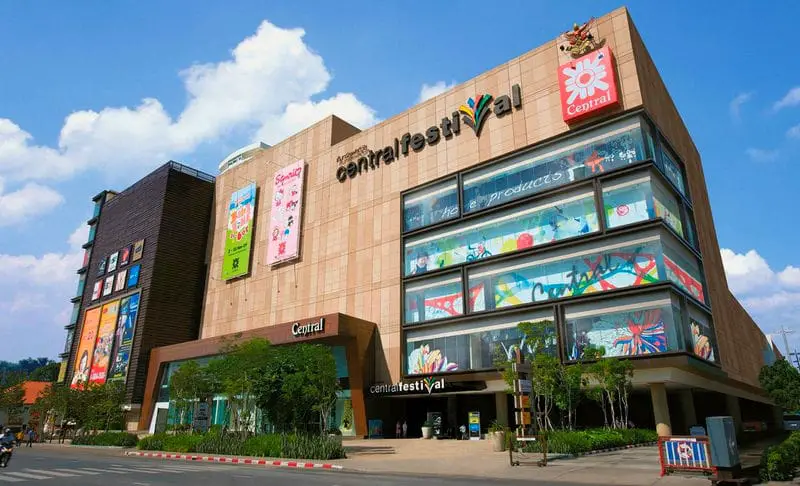 Despite the variety of shopping places in Pattaya, Central Festival Pattaya Beach Mall is the best for tourists who love shopping and shopping with international brands. This mall provides you with the most important brands globally, and it also provides various entertainment destinations, such as cinemas, bowling courts, And children's entertainment areas.
Inside the Central Festival Pattaya Beach Mall, you will find a variety of restaurants, including local Thai restaurants and international restaurants, so the food offered by the mall satisfies different tastes, so this mall is considered one of the best tourist places in Pattaya.